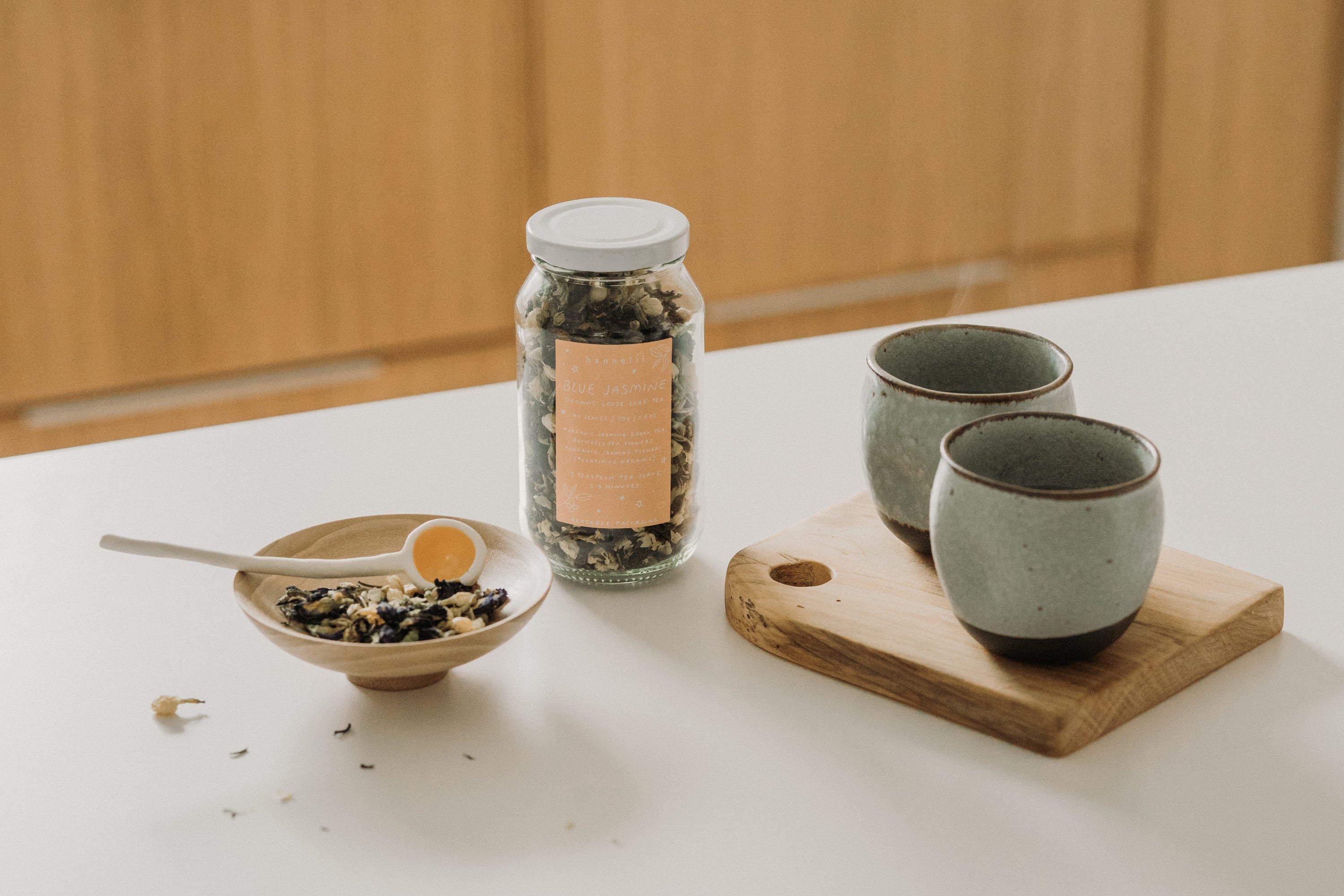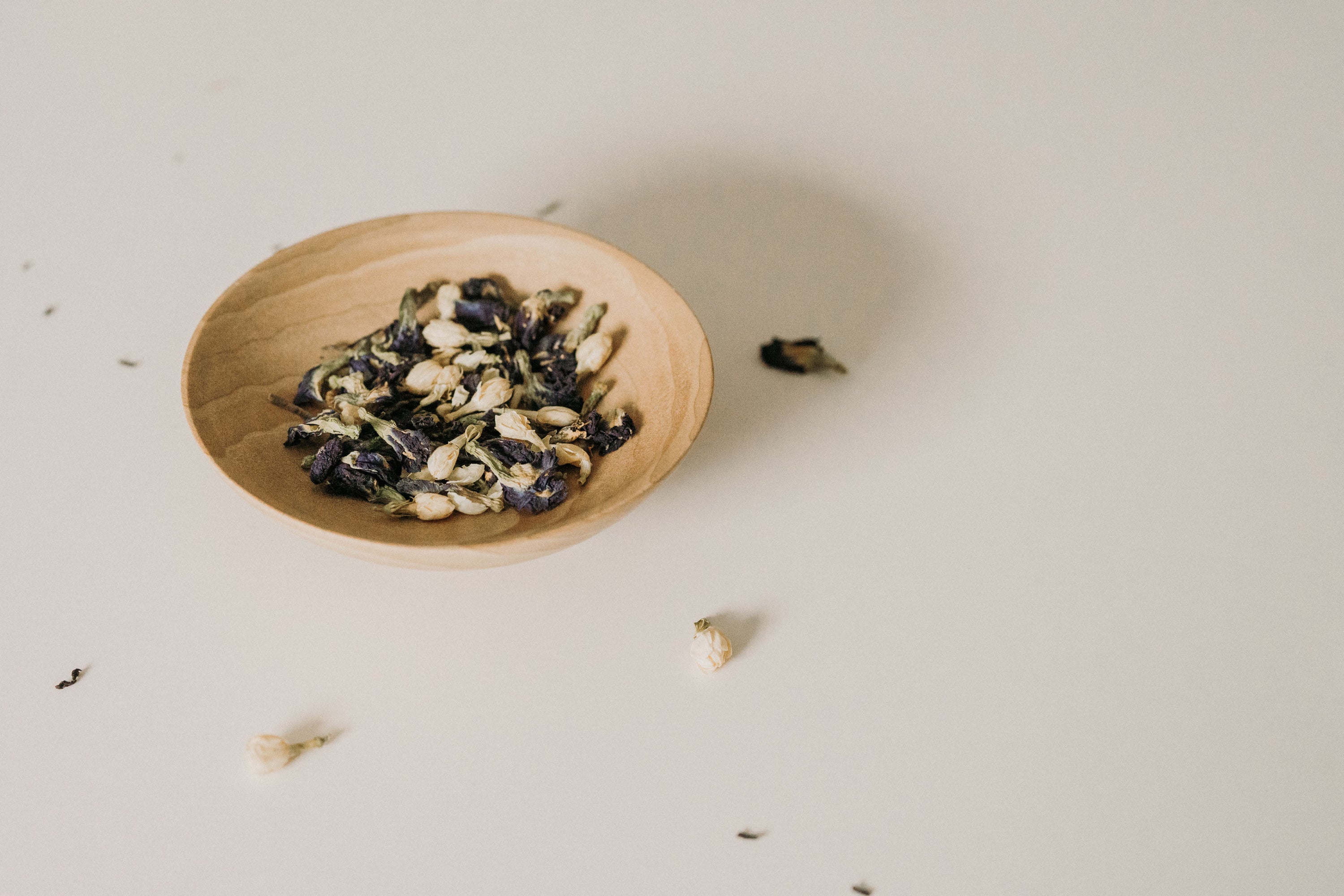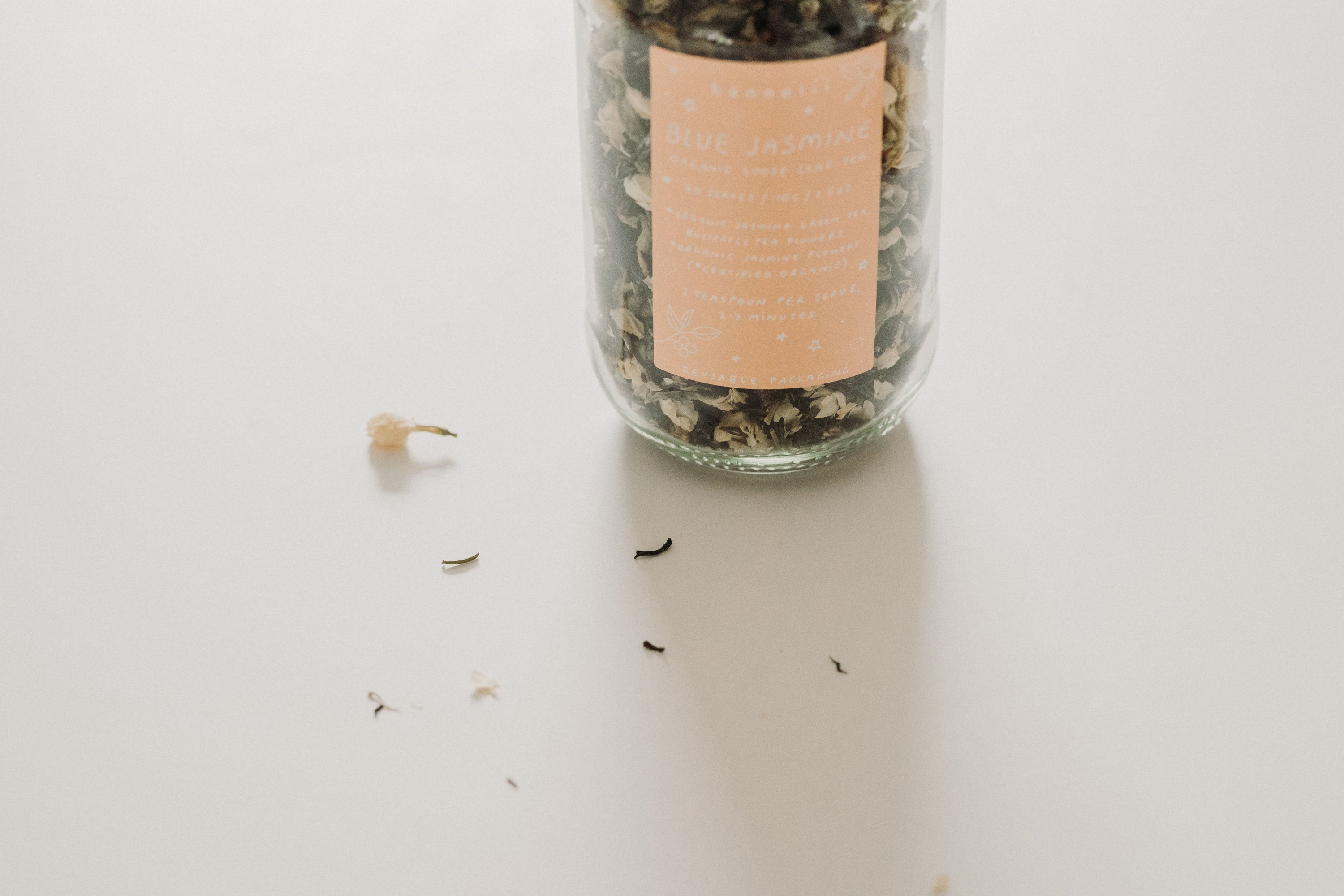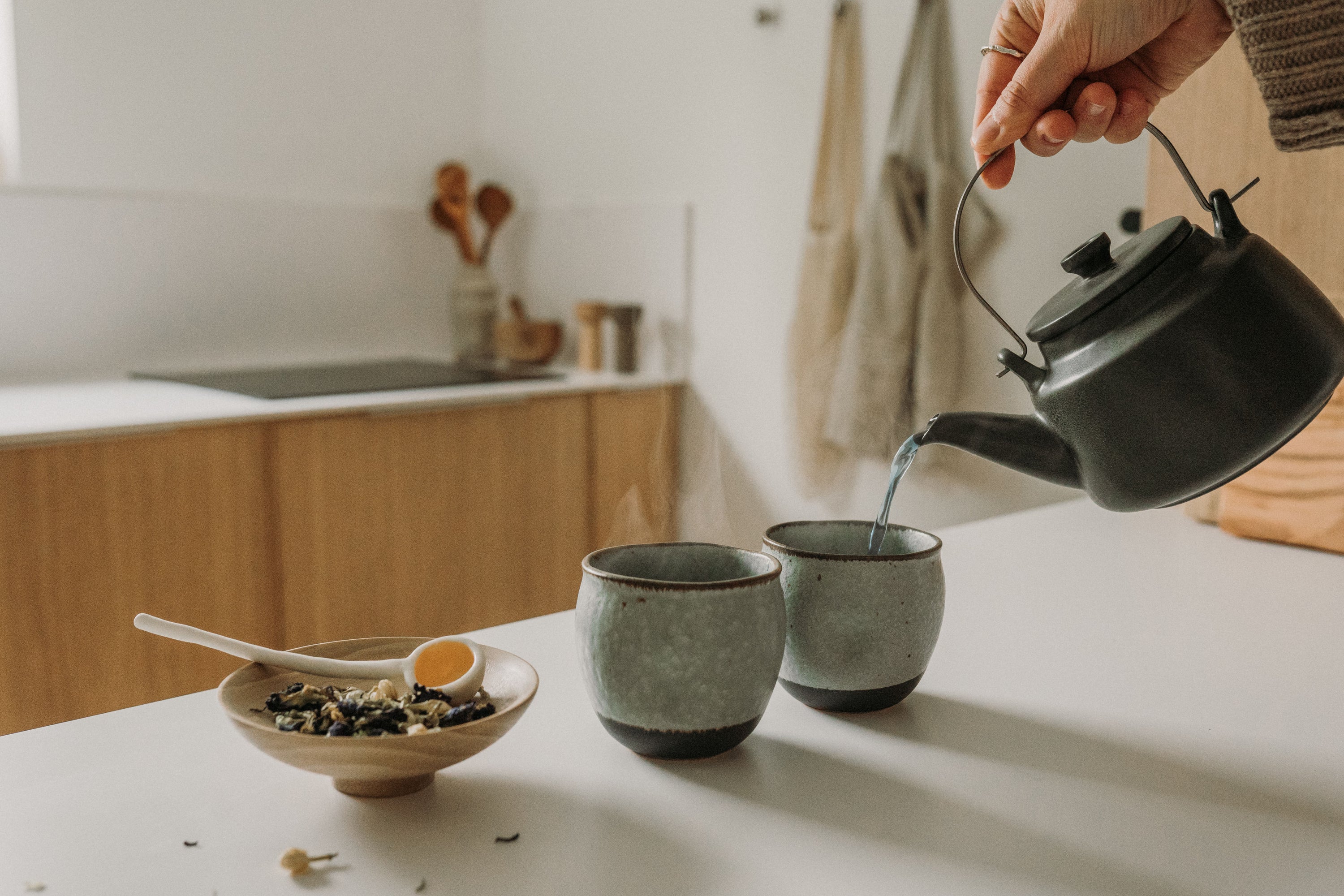 Blue Jasmine, Organic Loose Leaf Tea
Mesmerising
, Magical Blue Tea 
Romance your spirit with the gentle sensory experience of our Blue Jasmine, Organic Loose Leaf Tea. 
Energising Green Tea, Jasmine Petals and enchanting Butterfly Pea Flowers invoke memories of a lush, botanical garden and warm rain. This is truly Tea Bliss...
The magic of this Tea Blend lies in the Butterfly Pea Flowers, which give the tea an enchanting deep blue hue.
Inside Blue Jasmine 

Our organic, Jasmine Infused Green Tea

 provides a boost of antioxidants

, while decreasing inflammation and boosting the metabolism
Butterfly Pea Flowers are native to tropical Asia and can help to improve energy levels, as well as stress and anxiety

Thanks to their high concentration of antioxidants and anti-inflammatory properties, Jasmine Flower promotes healthy skin and boosts your immune system

Vegan, 100% Natural & Organic, Handmade
Reuse this Tea Jar by storing herbs, spices and other pantry items
Tastes Like
Light, Floral, Jasmine Garden
Ingredients
*Organic Jasmine Infused Green Tea, *Organic Butterfly Pea Flowers, *Organic Jasmine Flowers *Certified Organic
Best Enjoyed With
Guide To Brewing
1 teaspoon per cup/Drinking Vessel
2-3 minutes 
80°C
Shipping & Delivery
$10 flat rate delivery on all orders
Free delivery when you spend $75
Same day dispatch 
An Alternative To
Our Tea Collection is packaged without the use of plastic materials, typically used in tea bags and/or packaging
Giving Back
$1 from every order supports WWF and their mission to stop the degradation of our planet's natural environment, Find Out More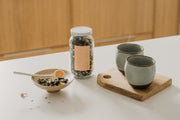 Blue Jasmine, Organic Loose Leaf Tea