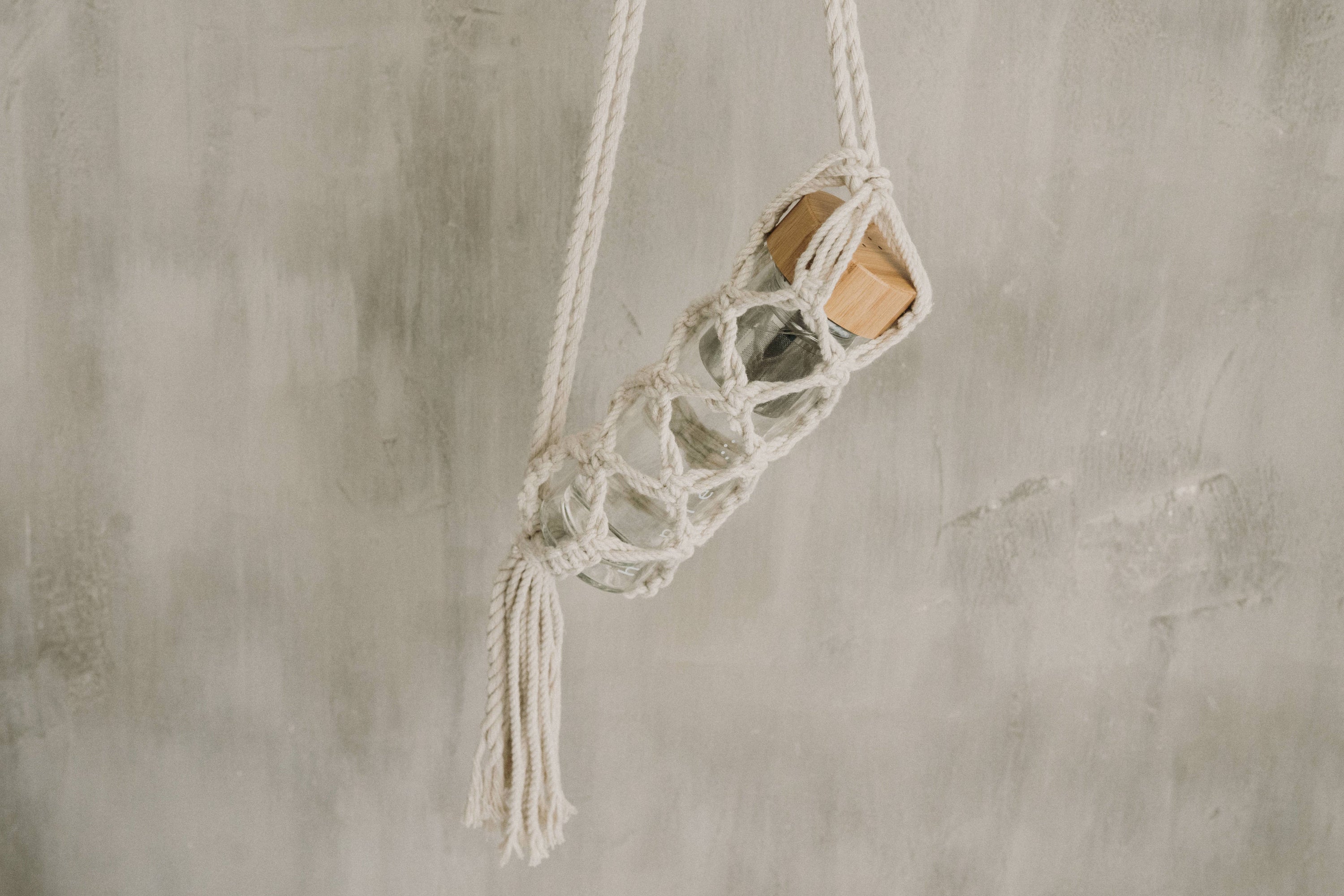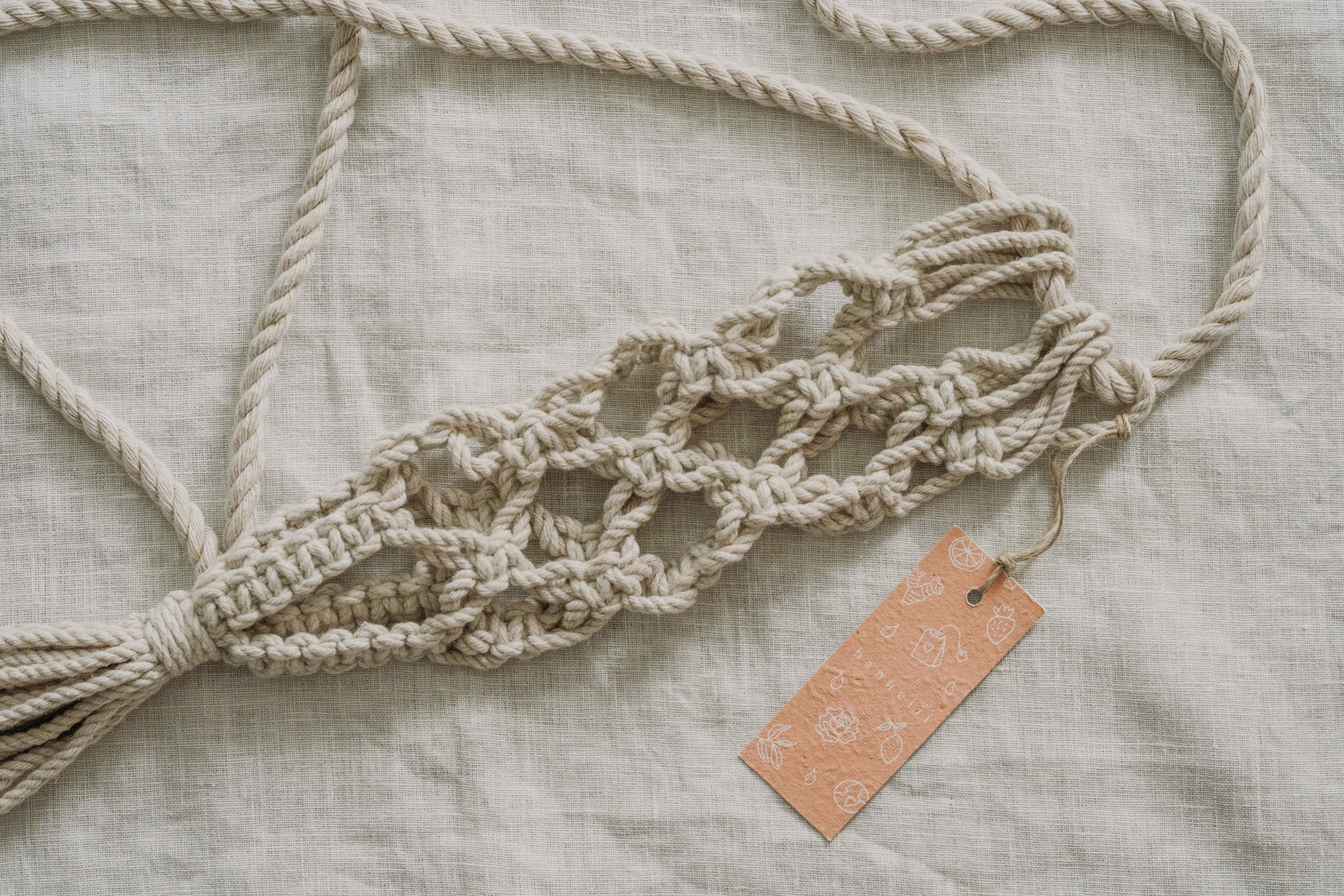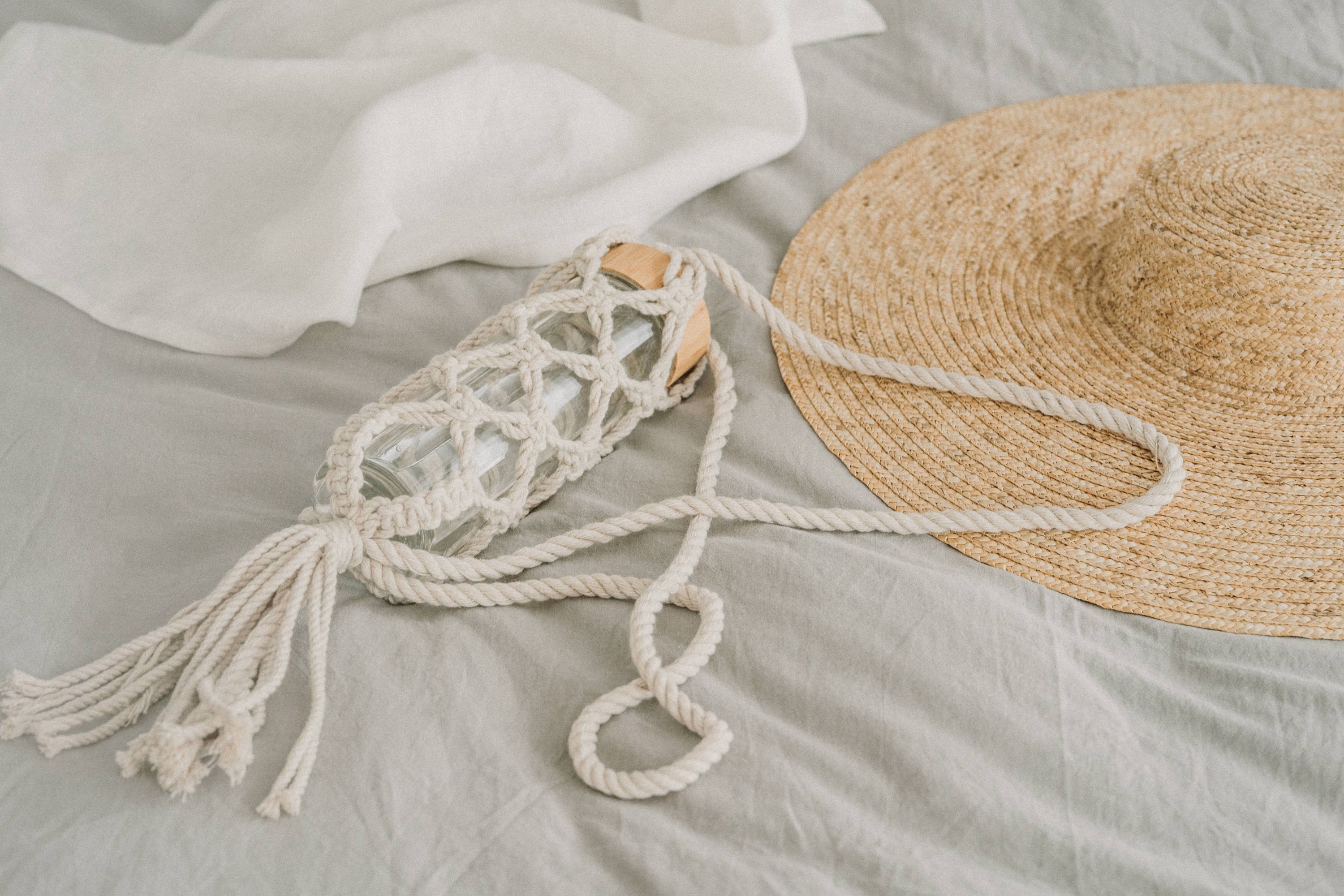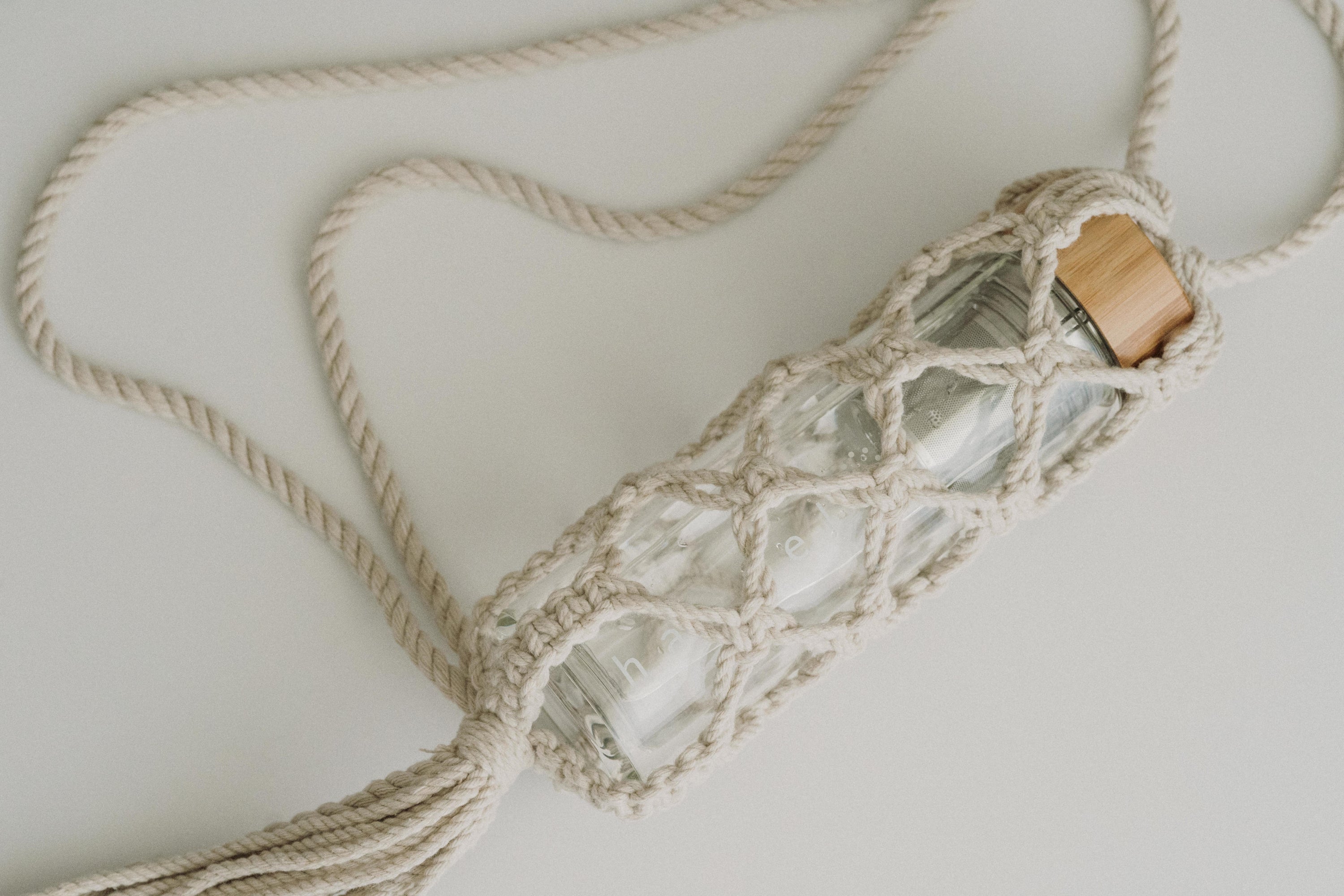 Refill Your Drinking Vessel On-The-Go & Never Buy Bottled Water Again! 
Our eco-friendly, sustainable Drinking Vessel Holder has been designed to carry your Drinking Vessel fashionably and safely while you run errands, spend a day at the beach or when exercising! 

Can be used with our Drinking Vessel or another suitable reusable bottle. 
Here at Hannelii we live by this credo: Recycle, Reuse, Repurpose. With this in mind we wanted our Drinking Vessel Holders to be created in the most environmentally friendly way. As such they have been made with leftover pieces of durable, Macrame that would usually be thrown out!
Our Drinking Vessel Holder
Crafted with repurposed Macrame to help keep your bottle protected
Comfortable to wear as either a backpack or just over your shoulder
Refill your bottle on-the-go, there's no reason in the world to buy bottled water!
Handmade With Heart (each Drinking Vessel Holder will look a little different!) 

Your Drinking Vessel Holder comes wrapped in eco-friendly tissue paper and includes a little Seed Tag! 

By planting this Seed Tag you'll grow a pot of beautiful wildflowers. Watch it grow and share the love on Instagram!

Drinking Vessel sold separately 
Holder Dimensions

Made to fit Drinking Vessels with the following measurements: 7cm (W) X 21.5cm (H)
Shipping & Delivery
$10 flat rate delivery on all orders
Free delivery when you spend $75
Same day dispatch 
An Alternative To
Carry your Drinking Vessel & Holder with you at all times to avoid buying bottled water and drinks 
Giving Back
$1 from every order supports WWF and their mission to stop the degradation of our planet's natural environment, Find Out More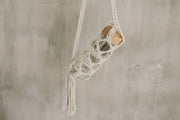 Drinking Vessel Holder